Scroll Down to see photos
YOU HAVE FOUND
L
a
k
e
C
harles Party DJ Troupe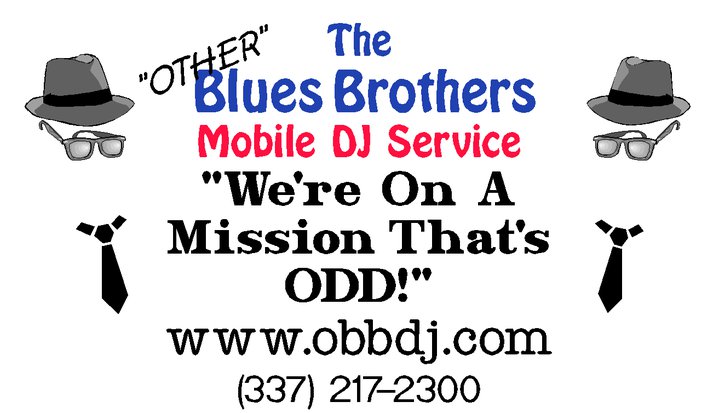 We are on FACEBOOK!
We're going to use Facebook to notify everyone when the new pages are up and
in the Facebook photos section we will put all the birthday, bachelorette, newlyweds, etc. pictures!
PARTY ALERT!
WE WILL BE PERFORMING...
At Wedding Receptions, Mardi Gras Balls and more...
Check The Other Blues Brothers Mobile DJ Service FACEBOOK Page for details.
DISCLAIMER:
We put up the pictures on this website for the enjoyment of our fans. Our photos are meant to remind you of the good time you had partying with us and that's why we put up this website...for the fans. This web site and The Other Blues Brothers Mobile DJ Service as well as the management and staff of the locations where the photos were taken are not responsible for any repercussions that may result from the pictures posted on this website.
Thank you all for your support-The Other Blues Brothers